www.brandprotections.online is an online venture of
GREVESGROUP®
i.e.a provider of full spectrum of IP Rights protection services for trademark owners and brand professionals. Our strong network enables us to consistently serve and work for many Law Firms, IP attorneys, and Trademark Mark attorneys all over the Globe. We have been fighting against counterfeiting, piracy, infringement, and duplicity from past couple of decades; and have experience which is unmatched. Our trained online/offline surveillance team and customer-designed technology tools empower our customers with the ability to easily, quickly and flexibly monitor and protect their brands in an increasingly complex business environment. We undertake all services pertaining to Intellectual Property protection, which include, Trademark, Copyright, Design, Patent, GI Marks (name of sign used on certain products which correspond to a specific geographical location or origin).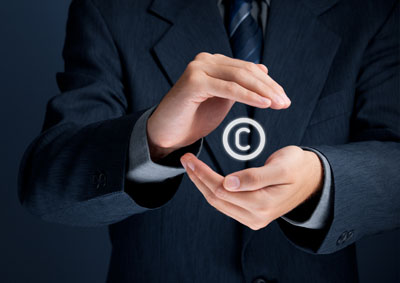 We monitor all your brands, trademark, and domain names and help you in reducing the risk of online brand abuse & infringements. Our brand watching services deliver an excellent combination of threat detection tools and analysis of brands by our skilled team which includes military grade officers & fraud analysts. Our main motto is to detect and report any kind of online abuse and misuse of brands which may be rampantly going on without the knowledge of the brand owner.
Once an infringement is detected and reported, we have a full fledged in-house legal team which takes up further legal actions including Cease and Desist notices and civil as well as criminal litigation, if the need arises.
Many of our clients are Global organizations which are very sensitive and cautious about their IP rights and brand protection. We keep them updated and one step ahead on the online platform. Any potential infringement is detected and informed well in advance so that corrective remedial measure can be taken well within time.
Our Anti-counterfeiting services let you fight back the menace of counterfeiting and help in retaining customer trust and brand value. Through our online brand protection services you can have complete control over adverse situations which could be of great loss to your company in future.
Our team works 24x7 to protect your IP rights by conducting O2O Investigation Services, Trademark Watch Services, Online Monitoring of Brands, Domain Name Watch etc. When a counterfeit product is being sold in the market the company whose product is being infringed undergoes heavy losses financially and on account of its market reputation heavily because the counterfeit products are spurious and of inferior quality. Duplicate products with low standard ruin the brand image of the genuine company. Our online brand protection services enable you to keep an eye on all the brand abuses going on offline and online.
We provide enforcement services at the most Competitive Pricing for brand abuse which helps you put a complete stop on all the infringing parties and their products, which is very essential for customers to retain their trust in the original company. For any query related to online brand protection services/watch services, you can write to us at
[email protected]
.