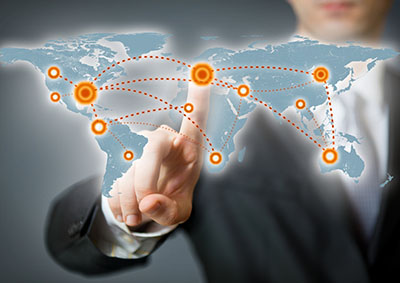 In the present times, it is of utmost importance for every business and corporate house, to have a very strong online presence as the current business scenario runs largely on the virtual platform and a strong web presence is mandatory to obtain success in today's economy.
The basic foundation stone of a business entity's online presence is its Domain name. Howsoever effective may be the contents of a website, unless the Domain name is eye catching and appealing, the site would not be able to attract much visitors and the sole purpose of having an online presence would thus be defeated.
At Brandprotections.online we offer you a wide range of domain name services including new domain registrations, domain forwarding, domain transfers, Web redirection, domain Parking, Domain Privacy, whois, etc. We also provide domain name watch services for new registrations which are similar in any way to your company names and trademarks and may be of interest to you. Not only that, once you express your interest in any Domain name, our in-house acquisition team also assists you in the acquisition process like negotiations, settlements and ownership transfers.
Domain name watching keeps you updated against newly registered domains which could be identical to yours, and this shall enable you to take appropriate protective and corrective measures well in advance and at the inception stage itself, so that any possible damage can be arrested at the very initial level only. We offer Domain Name Watch service for both ccTLDs (country code top level domains) and for gTLDs (generic top-levels domains).
Brandprotections.online is always there to help you with its range of services which are mentioned below:
Domain retrieval services
Domain Name Watch services
Domain privacy
Domain transfer
Domain auction services
New Domain registration detection
Domain portfolio optimization and analysis
Domain brokerage and dispute services
Domain renewal services
DNS services
SSL digital certificates
Domain manager
Web redirection
Domain parking
Password Retrieval
Shielding whois service
Domain expiration protection
Uptime Monitoring
Additional domain services
Domain registration for over 700 domain extensions (.com, .net, co.uk, etc.) worldwide
For queries and questions about IP enforcement services, please feel free to contact us on
[email protected]
according to your requirement respectively.